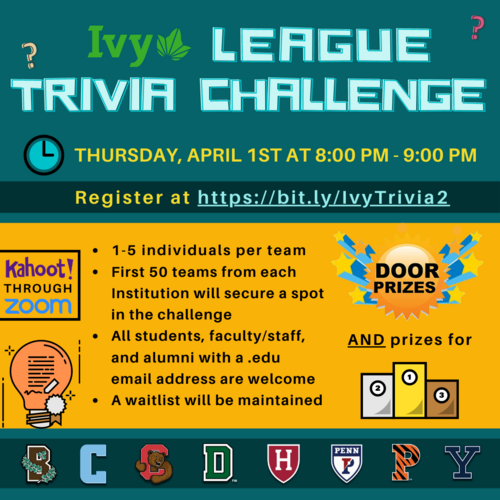 The Ivy League Intramural Administrators are excited to announce the Ivy League Trivia Challenge!
Taking place Thursday, April 1 at 8:00pm, the first 50 registrants from each Ivy League institution will secure a spot in the challenge. Only one registration per team is required and a limit of 5 individuals per team. A waitlist will be maintained.
Registration is open through Wednesday, March 31 at 8pm.
Register Here
or view the attached flier for the QR code.
Prizes are offered to our 1st, 2nd and 3rd place teams! All students, faculty, staff and alumni with a ".edu" email address are welcome.